Training
Training Dates and Locations
---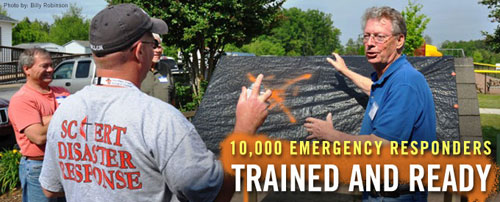 Jesus sent out the Seventy (or Seventy-Two) in Luke 10 without a purse, a bag, money, or extra sandals, but he DID give them instruction.  One of the hallmarks of a good Team Leader and a good UMVIM participant is that they have been trained.  Below, we share with you all of the trainings that are being offered by our excellent trainers in each Annual Conference in the Northeast to help you prepare for leading teams near and far.  UMCOR offers specialized training for Early Response Teams and Long-Term Recovery and we share their training schedule here, too.
UMVIM Team Leader or UMCOR Early Response Team Trainings by Conference
UMVIM - NEJ is proud to offer an opportunity for young adults aged 18-30ish to gain training and experience in team leadership as they journey to Cuba, March 3-9, 2018. The Team will be led and mentored by NEJ Coordinator Tom Lank.

Please submit this application and the accompanying deposit by July 15, 2017 to be considered for one of the 10 open spaces on this trip. All members will be trained to lead teams in the future.
Other Upcoming UMCOR Trainings in the Northeast
Aside from the ERT trainings in the Northeastern Jurisdiction listed above, there will be an array of disaster response training classes offered at our NEJ UMCOR/UMVIM Training Academy from April 11-14, 2018 at Pecometh Camp & Retreat Center in Centreville, MD.  Make sure to visit the UMCOR Training Calendar for the most up-to-date information and for trainings happening in other jurisdictions that may be close to you.